Are you a contractor or construction business owner in Middle Tennessee? Do you often deal with heavy equipment for your big projects? Are you in need of any new and improved heavy equipment? Are you looking to sell any of your old heavy equipment? If you answered yes to any of these questions, then you have come to the right place. You have to check out Midsouth Auctions and Appraisals. Lucky for you, Midsouth Auctions and Appraisals specializes in heavy equipment appraisals, along with their many other services. They are a local business, conveniently located in Middle Tennessee. Make sure to check out their website, or give them a call, for more information.
Now, most of you may know what heavy equipment is, but for those of you that do not, continue reading this article. By definition, heavy equipment is any equipment that is motorized or mechanical but is not considered to be a vehicle. Some of the most common examples of heavy equipment are bulldozers, backhoes, tractors, earthmovers, generators, cement mixers, ditch witch, cranes, etc. All of these pieces of equipment are motorized and will help with a wide range of projects. As you can see, even bigger farming equipment is listed under this category. If you are a farmer or own a nursery, you might also benefit by reaching out to Midsouth Auctions and Appraisals.
When it comes to buying heavy equipment, there are many factors that you will want to consider and take into account. First, you will want to make sure you know what type of heavy equipment you are looking for. It is very important that you do all your research and then carefully pick out which equipment is best for you and will benefit you in the years to come. You also want to make sure that the heavy equipment you choose will be the right fit for the projects you are working on. If you have any family or friends who are familiar with what you are looking for, make sure to connect with them to get a second opinion. Next, you will want to find out what brand, model, and size you are looking for. This is where it varies from person to person and from project to project. Your choice can be based on reviews, personal preferences, or even specific needs. This is also a great time to figure out your budget. Heavy equipment is one of the biggest purchases one can make, so make sure you get the best deal possible and find a piece of equipment that will be well worth your money. After picking out your type of equipment, as well as the specific model and budget, you want to find a reliable company to buy from. There are so many heavy equipment companies in Middle Tennessee but if you are looking for the best of the best, Midsouth Auctions and Appraisals is the way to go. Your last step in purchasing your new equipment is to set up your appointment, go pick it out at their site, and bring it back with you to get started on your new projects! If you cannot bring it back on your own, they will even deliver it to your location free of charge.
The same goes for when you are trying to sell your used heavy equipment. If you go to the right company, you will get much better value back on your sale. Similar to the experience of buying, many companies will try to scam you and give you less than what the equipment is worth so that they can then profit off of you. Oftentimes, they will tell you the heavy equipment is too used or too old and that it does not have a long useful life. This will make it seem like they are giving you the best price when in reality, you can get more money back for your items. By using Midsouth Auctions and Appraisals' service, they will ensure you get the best deal possible. It does not matter how outdated or worn your equipment is, they will make sure that it is valued appropriately. When selling your old heavy equipment, you can even use the equipment as credit towards a new purchase. This is one option that they offer that many other places do not. Even if you are not looking to sell right away and are just wanting an estimate regarding your equipment, you can use their services to get the best heavy equipment appraisal.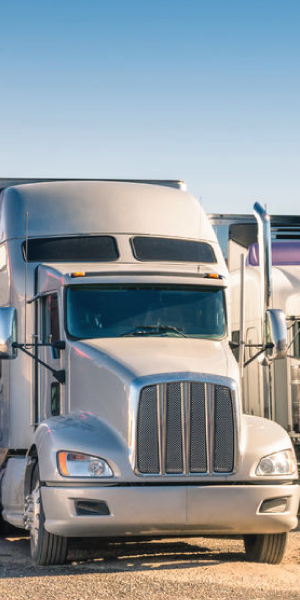 Some of you may be wondering what makes Midsouth Auctions and Appraisals the best. Well, the simple answer is that their heavy equipment appraisals are spot-on and true to the market price. Appraisals are an approximation of the cost of heavy equipment. Unfortunately, this is one of the areas that people are easily scammed. Even bigger companies sometimes do not realize what has happened to them before it is too late. Many appraisal companies have not been certified and therefore are not able to offer the proper estimates. Also, they will not inform you about the depreciation value and the useful life of the equipment. If they do, it will not be completely accurate and you may be receiving false information. Another way contractors and companies get cheated is by the poorer quality of the equipment. Nowadays, it is very hard to find good builds that are made with top-quality materials that will last for a lifetime. The industry has substituted less sturdy materials that look the same as the durable materials so that the equipment will wear down faster and have to be replaced more often. This is where they make the most of their money. By having the machines break down quicker, clients are forced to buy new equipment or pay costly repair fees. They also glamorize the equipment with glossy paint to make it more appealing to the buyer. You may be overwhelmed by all of this information, but if you let Midsouth Auctions and Appraisals handle your purchase, they will ensure you are receiving accurate information on the equipment. You will not regret their services because not only are they certified but they are professionals in their field, and they have been doing this for many years. They take pride in their work and value their customers. This customer service is what has helped them become the leading experts in heavy equipment appraisals in the Tennessee area.
Now that you have learned more about Midsouth Auctions and Appraisals, we hope that you will consider them for your next heavy equipment buying or selling experience. Whether you are an individual or part of a company, they will work with you to fulfill your needs. They can assist with single equipment purchases or larger scale purchases of multiple pieces of equipment. When buying multiple pieces, they may also be able to get you an unbeatable discount. This local company will work with you from start to finish to make sure that you are either getting your money's worth when buying something new or making back as much money as possible when selling something old. With their convenient location in Middle Tennessee, we hope you will visit them soon.