Your Equipment and Machinery Appraiser for Middle Tennessee and the Mid-South.
There are a myriad of reasons why a Certified Machinery & Equipment Appraisal is required by Lenders, CPAs, Attorneys, Business Owners, and many others.
Lenders are required to authenticate equipment values to satisfy the U.S. Small Business Administration and Bank Examiners. CPAs are also required by the IRS to substantiate equipment values to satisfy the Pension Protection Act of 2006 and AICPA Standards of Valuation. Similarly, Attorneys need to rely on a qualified and certified appraisal on behalf of a client when equipment is to be divided or allocated.
Each of these professionals each ask the same question: "What's your equipment truly worth?" They may even ask…"Is there goodwill?" "Do only the tangible assets of your business have value?" If so, how are those assets valued?
---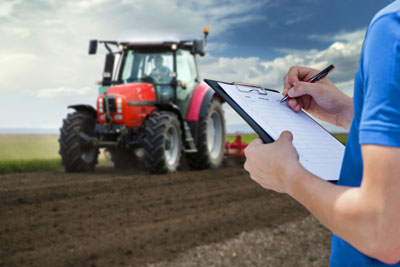 Which of these methods to you typically utilize to appraise your equipment?
Do you take a guess at the appraisal value?
Do you rely on the depreciation schedule or book value to get an appraised value?
Do you rely on the word of a non-certified appraiser who may have an ulterior motive?
BEWARE! Guessing, relying on the word of a non-certified person, or relying on a depreciation schedule is incorrect, unsupported, filled with potential liability, unsafe, and will not hold up to proper inspection!
Assessing the value of your various machinery and equipment requires the specialized skills of a professional who has the expertise and certification to determine its value. Whether you need to know the fair market value or other standards of value such as liquidation value, salvage value or replacement cost, would it not make good financial sense to obtain a credible Certified Equipment Appraisal Report that holds creditability with financial institutions, government agencies, buyers, sellers, shareholders or partners?
Don't make a mistake, make the call to MidSouth Auctions and Appraisals today!
Here is a sample of common reasons why you NEED to obtain a Certified Machinery & Equipment Appraisal from MidSouth Auctions and Appraisals
1031 Exchanges
Business Valuations
Buy/Sell Agreements
Cost Segregation
Divorce Settlements
Estate Settlements
FASB 141/142
Financing (Lending, Leases, etc.)
GASB 34
Gift Planning
Insurance
Insurable Value
Litigation Support
Mergers and Acquisitions
Partnerships
Property Taxes
Retirement Planning
Sarbanes-Oxley
SBA Loans
Tax Purposes
Trust Agreements