Real Honest Auctions & Appraisals of Equipment & Machinery for Jackson TN
The main objective of MidSouth Auctions and Appraisals is in the evaluation of capital assets which include transportation, construction and agricultural equipment.
Contact Us
OUR APPRAISALS
For Machinery & Equipment Appraisals, MidSouth is the best option in Jackson Tennessee.

Look Out! Guessing, using a wear and tear schedule, or only fully relying on the word of an unauthorized individual is wrong, unsupported, full of potential responsibility, and will not hold up against any review!
Only a professional can ascertain the exact value of your equipment and machinery; few people have the skills and credentials to do the job, but our professionals are among the best. If you want to know the average market value, we have the procedures to find it. If you want to know other values like liquidation state, salvage value, or replacement cost, our highly credible Qualified Equipment Appraisal Report that holds influence with financial organizations, government agencies, buyers, sellers, and stockholders or partners is your best bet.
Here are some oft-encountered reasons you will need to have a certified machinery and equipment appraisal.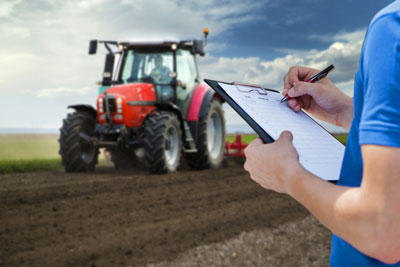 As your Certified Asset Appraisers, we can help you with any of the following items:
Here are common reasons you need to receive a certified equipment and machinery appraisal in Jackson:
Tractor Appraisals

Farm Equipment Appraisals

Machinery Appraisals 

Equipment Appraisals

Construction Equipment Appraisals 

Heavy Equipment Appraisals
Compliance with 1031 Exchanges

Business Valuations

Buy/Sell Agreements

Cost Segregation

Divorce Settlements

Estate Settlements

FASB 141/142

Financing (Lending, Leases, etc.)

GASB 34

Gift Planning
Insurance Planning

Insurable Value

Litigation Support

Mergers and Acquisitions

Partnerships

Property Taxes

Retirement Planning

Sarbanes-Oxley Compliance

SBA Loans

Tax Purposes

Drafting Trust Agreements
OUR AUCTIONS
Check here regularly for our live and online auctions for estate sales, bankruptcies, liquidations, and consignment auctions.
Click Here
We have live and online auctions that you can find on our website. Check regularly for estate sales, bankruptcies, liquidations, and consignment auctions. We also have auctions of farm equipment, construction equipment, heavy equipment, and machinery.
We have teamed up with AuctionTime.com to help you to sell your equipment for the largest dollar from the ease of your home while presenting you with a display from across the nation.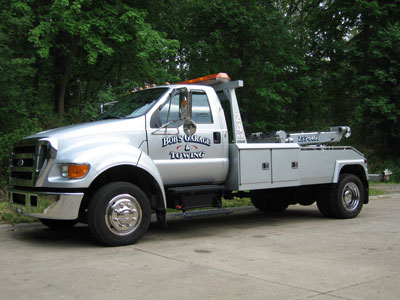 Real honest auctions of equipment and machinery for Jackson, Tennessee, and the Mid South. At Midsouth auctions and appraisals, we study the liquidation and marketing of areas like agricultural, construction, and transportation equipment. If you need to sell farm machinery, heavy equipment, or devices MidSouth is the most dependable equipment agent around.
MidSouth is your best choice in Jackson Tennessee for Used Equipment Merchants!
As Equipment Agents we will help you:
Selling Your Farm Equipment

Selling Your Used Construction Equipment

Selling Your Used Machinery
MidSouth takes a very personal path to determine how to market your assets because no two pieces of pre-utilized equipment are identical. Each client has their own needs and desires; asset type, logistics, and time of turnaround will vary based on your situation and the assets you want sold. Selling your things should be customized according to your needs and grant you maximum returns. At MidSouth we arrange each piece of equipment or machinery that we sell as if we owned it, making sure you get the highest possible price for your asset!
There are multiple benefits from marketing equipment at an onsite or online auction, but the first 5 reasons are:
Auctions offer an immediate sell with minimal turnaround time

Sellers are empowered to set the time and place of their sale

Professional auctions provide nationwide marketing for machinery and equipment

There are no negotiations to worry about

Auctions offer competitive bidding from many prospective buyers
Choosing an Auction Company to sell your items should be a simple process if you follow these steps:
Get a written contract to review

Ask for details about what's involved and what responsibilities you might have

Inquire about the setting of the auction, including how it will be marketed and when/where it will take place. An auction is mainly influenced by the marketing behind it, so onsite auctions should prompt questions about setting up and cleaning up. Be sure to get all necessary references and follow up with all relevant personnel!
For MidSouth Auctions and Appraisals, be sure to visit our website frequently for details regarding online and live auctions. This includes auctions for liquidations, bankruptcies, estate sales, and consignment auctions. We can hold auctions for used machinery and equipment, including farm equipment, construction equipment, and heavy equipment. 
Our partnership with AuctionTIme.com will help you sell your used equipment for maximum value. This means access to national bidders without having to leave the amenities of your home!
Fun Facts about Jackson
Jackson, TN
Jackson is a town in western Tennessee and is nicknamed the Hub City by its inhabitants. It's also known as the home of Rockabilly Music. Jackson's largest industry is healthcare, followed by manufacturing (everything from car parts to potato chips). Jackson is a trade center, education center, and entertainment center in its local area. It serves as the retail, employment, and entertainment hub for the West Tennessee region, serving over 400,000 people daily. Its nickname is thus unsurprising, though it was originally a nod to the city's railroad history. Jackson is the birthplace of Rockabilly Music but has multiple other renowned musicians within its bounds as well.
Historical Significance
Twenty-two years after Tennessee became a state, one of the Native American tribes inhabiting the area (specifically, those known as the Chickasaws) signed the 1818 treaty that secured the West Tennessee area for settlement. The first farming families came to Madison County in 1819, settling east of what is now Jackson in Cotton Gin Grove. In 1820 additional settlers arrived, choosing to bolt themselves down further west, on the banks of the Forked Deer River. They proposed to call the community Alexandria, but the name was rejected and it became Jackson instead in 1822. In September of that year Jackson became the county seat of Madison County. In 1835 Congressman Davy Crockett made an angry speech on the Jackson courthouse steps (following his defeat for reelection) in which he told the residents of Jackson: "The rest of you can go to hell, for I am going to Texas." A year later he was dead. During the Civil War, Jackson was occupied by Federal troops for most of its duration. A neighboring town by the name of Bemis arose in 1900 and was subsequently annexed by Jackson in 1977.
Midsouth Auctions and Appraisals is the premier equipment appraiser for Jackson, TN. We're happy to help you.