Real Honest Auctions & Appraisals of Equipment & Machinery for Smithville TN
The main objective of MidSouth Auctions and Appraisals is in the evaluation of capital assets which include transportation, construction and agricultural equipment.
Contact Us
OUR APPRAISALS
For Machinery & Equipment Appraisals, MidSouth is the best option in Smithville Tennessee.

We provide the most honest and accurate appraisals for various types of machinery and equipment for different professions. At MidSouth Auctions and Appraisals, we are the top experts when it comes to appraising all of your monetary assets for transportation, agricultural, and construction equipment.  
Get the most accurate equipment and machinery appraisals for Smithville TN, and the Mid South. We specialize in the appraisals of your industry assets like agricultural, construction, and transportation equipment. If you are looking for a certified appraiser for your farm equipment, heavy equipment, or machinery MidSouth is the most dependable company around.
MidSouth is your choice in Smithville for Equipment and Machinery Appraisals!
There is a wide range of reasons why a Certified Machinery and Equipment Appraisal in Smithville is required by so many Lenders, CPAs, Attorneys, Business Owners, as well as many others. At MidSouth Auctions and Appraisals, we want to take a personalized approach when evaluating your equipment or machinery. No two pieces of equipment are the same. So you can rest assured, knowing your tools or equipment will be appraised according to their individual condition. At MidSouth Auctions and Appraisals, it's not just another piece of equipment or machinery, it's your asset!
TAKE CAUTION! If you take a shot in the dark on the value of your equipment, use a depreciation schedule, or rely on the word of a non-certified person, you could be putting yourself at risk. These methods are often incorrect, unsupported, filled with possible liability, and will not hold up on proper review!
Assessing the most accurate dollar amount for your equipment and machinery requires the specialized skills of a certified professional that has the expertise to accurately measure its value. Whether you want to know the true market value or other values like liquidation value, salvage value, or replacement cost, it makes good financial sense to obtain a certified Certified Equipment Appraisal Report. These reports hold creditability with business institutions, government agencies, buyers, sellers, and shareholders or partners.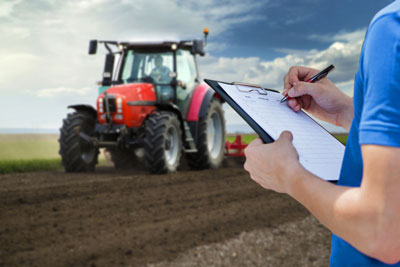 As your Certified Asset Appraisers, we can help you with any of the following items:
Here are common reasons you need to receive a certified equipment and machinery appraisal in Smithville:
Tractor Appraisals

Farm Equipment Appraisals

Machinery Appraisals 

Equipment Appraisals

Construction Equipment Appraisals 

Heavy Equipment Appraisals
Compliance with 1031 Exchanges

Business Valuations

Buy/Sell Agreements

Cost Segregation

Divorce Settlements

Estate Settlements

FASB 141/142

Financing (Lending, Leases, etc.)

GASB 34

Gift Planning
Insurance Planning

Insurable Value

Litigation Support

Mergers and Acquisitions

Partnerships

Property Taxes

Retirement Planning

Sarbanes-Oxley Compliance

SBA Loans

Tax Purposes

Drafting Trust Agreements
OUR AUCTIONS
Check here regularly for our live and online auctions for estate sales, bankruptcies, liquidations, and consignment auctions.
Click Here
We offer live and online auctions for estate sales, bankruptcies, liquidations, and consignment auctions. We have partnered with AuctionTime.com to help you sell your equipment for top dollar from the comfort of your home.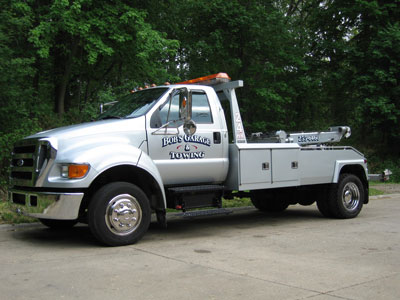 Extremely honest auctions of equipment & machinery for Smithville and the Mid South. At Midsouth auctions and appraisals, we are well versed in the liquidation of capital assets including agricultural, construction, and transportation equipment. If you need to sell farm equipment, heavy equipment, or machinery MidSouth is the most reliable equipment broker in the south.
As your professional equipment brokers in Smithville, we can help you by:
Selling Your Farm Equipment

Selling Your Used Construction Equipment

Selling Your Used Machinery
MidSouth takes a personalized approach to decide how to market your assets because no two pieces of used equipment are ever the same. Besides, each client has their own needs; asset type, logistics, and time on the market will differ based on your specific situation and item. Selling your machine should be customized according to your needs and help to maximize your returns. At MidSouth, we treat each piece of material or machinery that we sell as if it belonged to us personally. This allows us to make sure you get the best possible representation of your asset!
Our pledge at MidSouth is to treat each item like it was part of our own personal collection. This helps build confidence in the seller that we will help them to our greatest capabilities and reassures the buyer once they see how much we care for each asset.
There are many benefits from marketing equipment at an onsite or online auction:
Auctions offer an immediate sell with minimal turnaround time

Sellers are empowered to set the time and place of their sale

Professional auctions provide nationwide marketing for machinery and equipment

There are no negotiations to worry about

Auctions offer competitive bidding from many prospective buyers
Choosing an Auction Company to sell your items should be a simple process if you follow these steps:
Get a written contract to review

Ask for details about what's involved and what responsibilities you might have

Inquire about the setting of the auction, including how it will be marketed and when/where it will take place. An auction is mainly influenced by the marketing behind it, so onsite auctions should prompt questions about setting up and cleaning up. Be sure to get all necessary references and follow up with all relevant personnel!
For MidSouth Auctions and Appraisals, be sure to visit our website frequently for details regarding various online and live auctions. This includes auctions for liquidations, bankruptcies, estate sales, and consignment auctions. We can hold auctions for used machinery and equipment, including things like farm equipment, construction equipment, and heavy equipment.
Our partnership with AuctionTIme.com will help you sell your used equipment for maximum value. This means access to national bidders without having to leave the amenities of your home!
Fun Facts about Smithville
Smithville is a city in DeKalb County, Tennessee, United States. The population of this area was around 5,000 people at the 2018 census. Since then it has grown to be around 5,314. It is the county seat of DeKalb County. It was named in honor of Samuel Granville Smith, which was a previous state representative and the very first mayor of Gainsboro. In 1835 he died while serving as Tennessee's director of state. Bernard Richardson, a dearly beloved member, donated about 50 acres where Smithville currently is today. The land was soon separated by streets and alleys to form around 92 lots with a public square in the middle of them. The lots were then sold off, and the construction of a new courthouse for this area began. Smithville was organized in 1843, it lost its state in 1877, and eventually became reincorporated back in 1919. Three years later in 1922 Smithville would get electricity, and later on, this drew in more people to the area. In 1967, a national program began in DeKalb which was called the Model Cities program. The Model Cities program was created to enhance the essence of life in the bigger cities. While he was serving on the House of Appropriations Committee, Congressman Joe L. Evins, was able to overcome his colleagues that this program should be more attempted in a rural area. Later on, he proposed that it should be DeKalb County, which was his hometown. After this, several million dollars were invested into the county. The county got a new courthouse, city halls, and community centers, even a vocational school, the middle school (which grew severely), several parks, and the Smithville Airport, to just name a few of the major attractions. Since then, the central government has served in county projects like the school systems, and housing for the elderly and lower-income families.