Real Honest Auctions & Appraisals of Equipment & Machinery for Nashville TN
The main objective of MidSouth Auctions and Appraisals is in the evaluation of capital assets which include transportation, construction and agricultural equipment.
Contact Us
OUR APPRAISALS
For Machinery & Equipment Appraisals, MidSouth is the best option in Nashville Tennessee.

We provide accurate and upfront appraisals of all kinds of machinery and equipment. At MidSouth Auctions and Appraisals, we're experts on appraising all of your capital assets for transportation, agricultural, and construction equipment. 
At Midsouth auctions and appraisals, we practice in the appraisals of capital assets like agricultural, building, and moving equipment. If you need a certified appraiser for farm equipment, heavy equipment, or machinery MidSouth is the most dependable around. If you need a certified appraiser for farm equipment, heavy equipment, or machinery MidSouth is the most secure around.
MidSouth is your best choice in Nashville, Tennessee for Equipment & Machinery Appraisals!
There can be a few reasons as to why a Certified Machinery & Equipment Appraisal is needed by Lenders, CPAs, Attorneys, Business Owners, and many others. At MidSouth Auctions and Appraisals, we use a personalized strategy when valuing your material or machinery. No two pieces of equipment are identical. Your machinery or equipment will be priced according to their unique condition. At MidSouth Auctions and Appraisals, it's not just another piece of equipment or machinery, it's your asset!
Be Cautious! Guessing, using a wear and tear schedule, or relying on the word of a non-certified individual is incorrect, not supported, filled with possible liability, and will not hold up against proper inspection!
Assessing the value of your equipment and machinery needs the specialized skills of a certified professional who has the expertise to learn its value. Whether you want to know the fair market value or other values like liquidation worth, salvage value, or replacement cost, it makes good financial insight to obtain a reliable Certified Equipment Appraisal Report that holds credibility with financial organizations, government agencies, buyers, sellers, and stockholders or partners.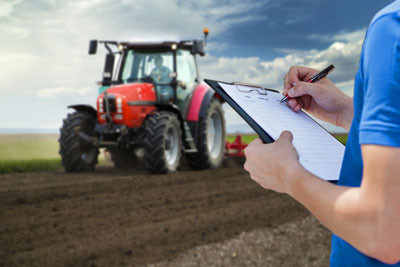 As your Certified Asset Appraisers, we can help you with any of the following items:
Here are typical reasons you need to receive a certified machinery and equipment appraisal:
Tractor Appraisals

Farm Equipment Appraisals

Machinery Appraisals 

Equipment Appraisals

Construction Equipment Appraisals 

Heavy Equipment Appraisals
Compliance with 1031 Exchanges

Business Valuations

Buy/Sell Agreements

Cost Segregation

Divorce Settlements

Estate Settlements

FASB 141/142

Financing (Lending, Leases, etc.)

GASB 34

Gift Planning
Insurance Planning

Insurable Value

Litigation Support

Mergers and Acquisitions

Partnerships

Property Taxes

Retirement Planning

Sarbanes-Oxley Compliance

SBA Loans

Tax Purposes

Drafting Trust Agreements
OUR AUCTIONS
Check here regularly for our live and online auctions for estate sales, bankruptcies, liquidations, and consignment auctions.
Click Here
We offer live and online auctions for estate sales, bankruptcies, liquidations, and consignment auctions. We have partnered with AuctionTime.com to help you sell your equipment for top dollar from the comfort of your home.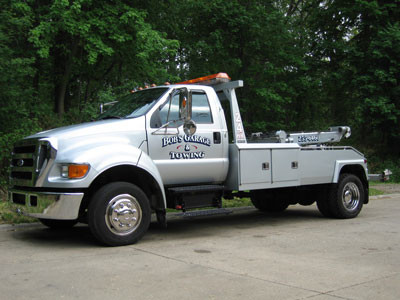 At Midsouth auctions and appraisals, we practice in the liquidation of city assets including agricultural, construction, and transportation equipment. If you need to sell farm equipment, heavy equipment, or devices MidSouth is the most trustworthy equipment agent around.
MidSouth is your choice in Nashville Tennessee for Used Equipment Broker!

As Equipment Brokers we will help you…:
Sell Your Farm Equipment

Sell Your Used Construction Equipment

Sell Your Used Machinery
MidSouth takes a personalized way to decide how to market your assets because no two pieces of used equipment are the same. In addition, each client has their own requirements; asset type, logistics, and time of turnaround will differ based on your specific situation. Selling your equipment should be customized according to your needs and to maximize your returns. At MidSouth we negotiate each piece of equipment or machinery that we sell as if it were our very own, making sure you get the most excellent possible image of your asset!
Our pledge at MidSouth is to treat each item like it was part of our collection. This instills confidence in the seller that we will help them, and confidence in the buyer once they see how we care for each asset. 
There are numerous benefits from selling equipment at an onsite or online auction, but the top 5 reasons are…
Auctions offer an immediate sell with minimal turnaround time

Sellers are empowered to set the time and place of their sale

Professional auctions provide nationwide marketing for machinery and equipment

There are no negotiations to worry about

Auctions offer competitive bidding from many prospective buyers
Choosing an Auction Company to sell your items should be a simple process if you follow these steps:
Get a written contract to review

Ask for details about what's involved and what responsibilities you might have

Inquire about the setting of the auction, including how it will be marketed and when/where it will take place. An auction is mainly influenced by the marketing behind it, so onsite auctions should prompt questions about setting up and cleaning up. Be sure to get all necessary references and follow up with all relevant personnel!
Check our website periodically for live and online auctions for estate sales, bankruptcies, liquidations, and consignment auctions. We also hold auctions of farm equipment, construction equipment, heavy equipment, and machinery. 
We have partnered with AuctionTime.com to assist you to sell your equipment for the best dollar from the convenience of your home while giving you a nationwide display.
About Nashville
Nashville is the capital of the state of Tennessee and is home to the very well-known Vanderbilt University. Classic country music shows are also held at the Grand Ole Opry House, which is the home to the famous "Grand Ole Opry" film, and radio shows.
Nashville is highly known to be called the "Music City." Many people enjoy visiting/exploring/experiencing this city and the growing music scene located here that was started from the passion of Country music. They are also a large center for a good amount of healthcare, publishing, private prisons, banking, and transportation industries.
During the years of the 18th and 19th centuries, the town was established by James Robertson, John Donelson, and a large group of Overmountain Men. The name of Nashville comes from Francis Nash who was a strong revolutionary war hero. It was the center of plantations, tobacco, and hemp as specialty crops, in addition to the raising and training of registered horses, and other livestock. Nashville grew quickly because of the easy access to the port on the Cumberland River, and the large railroad center.
For many years Nashville was known to be one of the richest southern capitals and a large share of its prosperity was from the industry of iron. The cholera epidemic then affected Nashville in 1849–1850, and there were a lot of deaths including the U.S. President James K. Polk. There were about 311 people that died from cholera in 1849 and an estimated number of around 316 to about 500 before the end of 1850. Today the town along the Cumberland River in the middle of American culture and is easily the biggest-growing section of the Upper South and the land between Atlanta and Texas.
As of now, there are a ton of blueprint plans for building many different residential and business towers in the downtown area of Nashville. The Tennessee State Museum is a huge museum in Nashville that focuses on where you can find the history of the state of Tennessee. It shows a "Tennessee Time Tunnel" which explores the state's rich history and leads visitors through the Museum's expansive collection including the hands-on children's gallery learning systems, about six galleries that rotate, a top-class digital learning facility, and a two-story Grand Hall. Midsouth Auctions and Appraisals are proud to be able to locally offer their Heavy Equipment Appraiser services to the area of Nashville Tennessee.