Real Honest Auctions & Appraisals of Equipment & Machinery for Manchester TN
The main objective of MidSouth Auctions and Appraisals is in the evaluation of capital assets which include transportation, construction and agricultural equipment.
Contact Us
OUR APPRAISALS
For Machinery & Equipment Appraisals, MidSouth is the best option in Manchester Tennessee.

We provide accurate and upfront appraisals of all kinds of machinery and equipment, serving both Manchester TN. At MidSouth Auctions and Appraisals, we're experts on appraising all of your capital assets for transportation, agricultural, and construction equipment. 
MidSouth is the most reliable appraiser for certified appraisals on machinery, including heavy equipment and farm equipment. MidSouth not only serves the State of Tennessee, but the surrounding states of Alabama, Mississippi, and Kentucky for Machinery & Equipment Appraisals!
Business Owners, Lenders, Attorneys, CPAs, and many others require Certified Equipment & Machinery Appraisal for a number of reasons, including both safety and legal protection. Here at MidSouth Auctions and Appraisals, we give you a custom-tailored method to valuation of your machinery and equipment. All machinery and equipment is appraised per their condition, with a detailed assessment of the item. Since every asset has a unique use, no two assets should be treated the same. At MidSouth Auctions and Appraisals, we treat your asset as if it were our own!

When getting your assets appraised, you should be cautious about doing business with the wrong people. Use of a depreciation schedule or taking the claim of a non-certified individual calls the appraisal into question, puts the onus of legal responsibility on you, and won't withstand a tried-and-true inspection. This is because assessing value to equipment and machinery requires speciality skills that are honed over years of experience by certified professionals.
Remember: Certified Equipment Appraisal Reports are what hold credibility with government agencies and financial institutions, and are in turn used by buyers, sellers, shareholders, and partners in various exchanges. Whatever value you're wanting to know – salvage value, replacement cost, liquidation value, or just plain ole' fair market – it's within your best interest to go with a professional.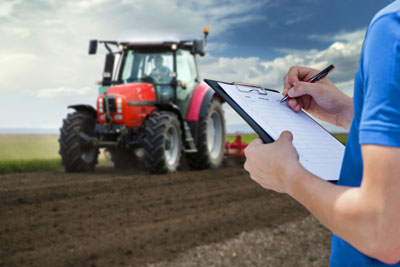 As your Certified Asset Appraisers, we can help you with any of the following items:
Frequent reasons from our clients for certified equipment & machinery appraisal include:
Tractor Appraisals

Farm Equipment Appraisals

Machinery Appraisals 

Equipment Appraisals

Construction Equipment Appraisals 

Heavy Equipment Appraisals
Compliance with 1031 Exchanges

Business Valuations

Buy/Sell Agreements

Cost Segregation

Divorce Settlements

Estate Settlements

FASB 141/142

Financing (Lending, Leases, etc.)

GASB 34

Gift Planning
Insurance Planning

Insurable Value

Litigation Support

Mergers and Acquisitions

Partnerships

Property Taxes

Retirement Planning

Sarbanes-Oxley Compliance

SBA Loans

Tax Purposes

Drafting Trust Agreements
OUR AUCTIONS
Check here regularly for our live and online auctions for estate sales, bankruptcies, liquidations, and consignment auctions.
Click Here
We offer live and online auctions for estate sales, bankruptcies, liquidations, and consignment auctions. We have partnered with AuctionTime.com to help you sell your equipment for top dollar from the comfort of your home.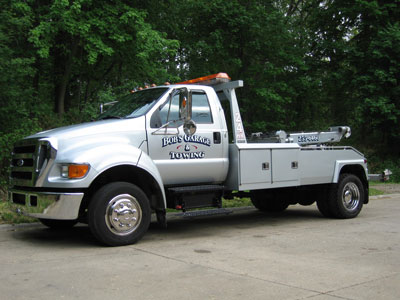 We are a preferred platform for fair auctions of equipment & machinery for Manchester TN. At MidSouth Auctions and Appraisals, we've mastered the art of capital asset liquidation. Our extensive knowledge of agricultural, transportation, and construction equipment means getting fair deals for both a seller and a buyer. We pride ourselves in reliability as a Manchester, TN used machinery and equipment broker. If you're in Tennessee, Alabama, Mississippi, or Kentucky and you need to sell, you need to give us a call!
As your professional equipment brokers in Manchester, we can help you by:
Selling Your Farm Equipment

Selling Your Used Construction Equipment

Selling Your Used Machinery
MidSouth Auctions and Appraisals doesn't use a template method to calculate value. Instead, we take in the unique characteristics of your assets, deciding what might make them a strong sell. This not only helps us determine how to market your machinery and equipment, but figure out your needs as a client to cover things like asset type, logistics of the potential auction, turnaround time. Selling your equipment and machinery is a personal experience, and why shouldn't it fit your singular needs?
Our pledge at MidSouth is to treat each item like it was part of our collection. This instills confidence in the seller that we will help them, and confidence in the buyer once they see how we care for each asset. 
There are a number of benefits to selling equipment through an onsite or online auction:
Auctions offer an immediate sell with minimal turnaround time

Sellers are empowered to set the time and place of their sale

Professional auctions provide nationwide marketing for machinery and equipment

There are no negotiations to worry about

Auctions offer competitive bidding from many prospective buyers
Choosing an Auction Company to sell your items should be a simple process if you follow these steps:
Get a written contract to review

Ask for details about what's involved and what responsibilities you might have

Inquire about the setting of the auction, including how it will be marketed and when/where it will take place. An auction is mainly influenced by the marketing behind it, so onsite auctions should prompt questions about setting up and cleaning up. Be sure to get all necessary references and follow up with all relevant personnel!
For MidSouth Auctions and Appraisals, be sure to visit our website frequently for details regarding online and live auctions. This includes auctions for liquidations, bankruptcies, estate sales, and consignment auctions. We can hold auctions for used machinery and equipment, including farm equipment, construction equipment, and heavy equipment. 
Our partnership with AuctionTIme.com will help you sell your used equipment for maximum value. This means access to national bidders without having to leave the amenities of your home!