Real Fair Auctions & Appraisals of Equipment & Machinery for Dunlap TN
The main objective of MidSouth Auctions and Appraisals is in the evaluation of capital assets which include transportation, construction and agricultural equipment.
Contact Us
OUR APPRAISALS
For Machinery & Equipment Appraisals, MidSouth is the best option in Dunlap Tennessee.

There are many reasons as to why a Certified Machinery and Equipment Appraisal is very widely sought after by many Banks, CPAs, Attorneys, Business Owners, and countless others. At MidSouth Auctions and Appraisals, we use a very precise procedure when we are best evaluating the value of your material or machinery. No two pieces of equipment are the same, and each is unique. Your machinery and equipment will be determined according to their individual state. At MidSouth Auctions and Appraisals, it is not just another piece of equipment or machinery, it's your precious item!
Be Aware! Selecting, using a wear and tear schedule, or only relying on the advice of a non-certified individual is wrong, not supported, filled with possible responsibility, and will not hold up against any study!
Whether you want to know the average market value or other values like liquidation state, salvage value, or replacement cost, it makes good financial insight to obtain a true Certified Equipment Appraisal. A statement that holds creditability with financial organizations, government agencies, buyers, sellers, and stockholders or partners. When finding the value of your equipment and machinery you need the specific skills of a certified professional who has the knowledge to be sure its perfect value.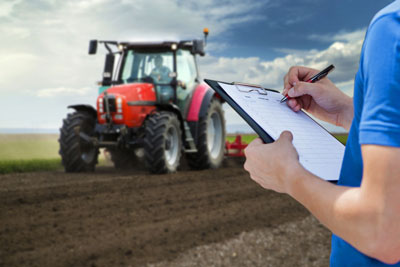 As your Certified Asset Appraisers, we can help you with any of the following items:
Here are some common reasons you will need to have a certified machinery and equipment appraisal.
Tractor Appraisals

Farm Equipment Appraisals

Machinery Appraisals 

Equipment Appraisals

Construction Equipment Appraisals 

Heavy Equipment Appraisals
Compliance with 1031 Exchanges

Business Valuations

Buy/Sell Agreements

Cost Segregation

Divorce Settlements

Estate Settlements

FASB 141/142

Financing (Lending, Leases, etc.)

GASB 34

Gift Planning
Insurance Planning

Insurable Value

Litigation Support

Mergers and Acquisitions

Partnerships

Property Taxes

Retirement Planning

Sarbanes-Oxley Compliance

SBA Loans

Tax Purposes

Drafting Trust Agreements
OUR AUCTIONS
Check here regularly for our live and online auctions for estate sales, bankruptcies, liquidations, and consignment auctions.
Click Here
We offer live and online auctions for estate sales, bankruptcies, liquidations, and consignment auctions. We have partnered with AuctionTime.com to help you sell your equipment for top dollar from the comfort of your home.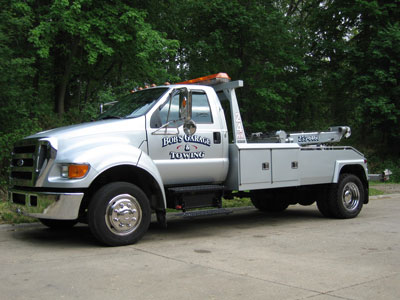 Real and fair appraisals of equipment and machinery for Dunlap Tennessee and the Mid South. At Midsouth auctions and appraisals, we give all types of appraisals like agricultural, building, and moving equipment. MidSouth is the most dependable around if you need a certified appraiser for farm equipment, heavy equipment, or machinery. If you need a professional appraiser for farm machinery, heavy equipment, or appliances MidSouth is the most qualified around.
MidSouth is your best choice in the area of Dunlap, Tennessee for Equipment & Machinery Appraisals!
As Equipment Brokers we will help you…
Sell Your Farm Equipment

Sell Your Used Construction Equipment

Sell Your Used Machinery
MidSouth uses a very intimate way to determine how to sell your assets because no two pieces of used tools are the exact same. At MidSouth we order each piece of equipment or machinery that we sell as if it were our very own, making sure you get the highest possible price of your asset! Each and every customer has their individual conditions; asset type, logistics, and time of turnaround will vary based on your specific situation. Selling your things should be done specifically according to your needs and maximize your returns.
There are many benefits from selling equipment at an onsite or online auction, but one of the first 5 reasons are…
Our auctions offer an immediate sell with minimal turnaround time

Sellers are empowered to set the time and place of their sale

Professional auctions provide nationwide marketing for machinery and equipment

There are no negotiations to worry about

Auctions offer competitive bidding from many prospective buyers
Choosing an Auction Company to sell your items should be a simple process if you follow these steps:
Get a written contract to review

Ask for details about what's involved and what responsibilities you might have

Inquire about the setting of the auction, including how it will be marketed and when/where it will take place. An auction is mainly influenced by the marketing behind it, so onsite auctions should prompt questions about setting up and cleaning up. Be sure to get all necessary references and follow up with all relevant personnel!
We also have sales of farm equipment, construction equipment, heavy equipment, and machinery. Check our website periodically for live and online auctions for estate sales, bankruptcies, liquidations, and consignment auctions.
We have paired up with AuctionTime.com to help you to sell your equipment for top-dollar prices from the convenience of your home while offering you a nationwide display.
About Dunlap
Dunlap is a city located in Sequatchie County, Tennessee, United States. In fact, it is the county seat, and was founded in order to be the county seat. It is near the southeast border of Tennessee, where the weather is pleasant.
Dunlap is quite the historic place. Its early economy was based on coal mining and coke production (coke is a fuel that is basically purified coal, often used in the smelting of iron ore). The Douglas Coal and Coke Company built the first coke oven in Dunlap around 1900, along with an accompanying railway to transport coal down from the mountains. Today, the coke ovens are a historic attraction, as seen in the Dunlap Coke Ovens Park. Dunlap also features the largest collection of historic mining photographs in the entire state!
In 2000, there were around four thousand people residing in Dunlap, in about one and a half thousand households and a thousand families. This means that there were around four people per family. A third of the households had children, and half of the households were married couples. The median age was 36. There were slightly more females than males. It is estimated that there are currently around five thousand people living in Dunlap.
There are several annual festivals held in Dunlap, such as a bluegrass festival, at the Dunlap Coke Ovens Park. Dunlap is often referred to as the "Hang Gliding Capital of the East" due to being home to the East Coast Hang Gliding Championships. Dunlap also has a hang gliding organization, the Tennessee Tree Toppers. There is the Mount Airy Golf Course as well.
The city and surrounding area is gladly served by MidSouth Auctions and Appraisals. Need equipment appraisal in Dunlap TN? Give them a call, and they'll have it done in no time!