Real Honest Auctions & Appraisals of Equipment & Machinery for Chattanooga TN
The main objective of MidSouth Auctions and Appraisals is in the evaluation of capital assets which include transportation, construction and agricultural equipment.
Contact Us
OUR APPRAISALS
For Machinery & Equipment Appraisals, MidSouth is the best option in Chattanooga Tennessee.

Real and honest appraisals of equipment and machinery for Chattanooga Tennessee and the Mid South. At Midsouth auctions and appraisals, we consider all types of appraisals like agricultural, building, and moving equipment. MidSouth is the most dependable around if you need a certified appraiser for farm equipment, heavy equipment, or machinery. If you need a certified appraiser for farm machinery, heavy equipment, or appliances MidSouth is the most qualified around.
MidSouth is your best option in the area of Chattanooga, Tennessee for Equipment & Machinery Appraisals!
There are a few reasons as to why a Certified Machinery and Equipment Appraisal is highly sought after by Banks, CPAs, Attorneys, Business Owners, and many others. At MidSouth Auctions and Appraisals, we use a personalized procedure when best choosing the value of your material or machinery. No two pieces of equipment are identical, and each is unique. Your machinery or equipment will be rated according to their individual condition. At MidSouth Auctions and Appraisals, it's not just another bit of equipment or machinery, it's your valuable item!
Be Careful! Guessing, using a wear and tear schedule, or only fully relying on the word of a non-certified individual is wrong, not supported, filled with possible responsibility, and will not hold up against any review!
Finding the value of your equipment and machinery needs the specific skills of a certified professional who has the expertise to know its perfect value. Whether you want to know the average market value or other values like liquidation state, salvage value, or replacement cost, it makes good financial insight to obtain a true Certified Equipment Appraisal Report that holds creditability with financial organizations, government agencies, buyers, sellers, and stockholders or partners.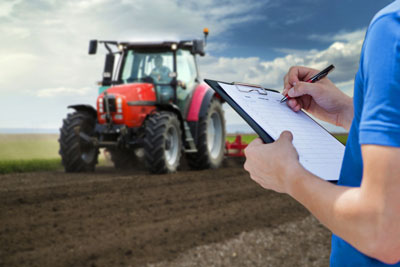 As your Certified Asset Appraisers, we can help you with any of the following items:
Here are some common reasons you will need to have a certified machinery and equipment appraisal.
Tractor Appraisals

Farm Equipment Appraisals

Machinery Appraisals 

Equipment Appraisals

Construction Equipment Appraisals 

Heavy Equipment Appraisals
Compliance with 1031 Exchanges

Business Valuations

Buy/Sell Agreements

Cost Segregation

Divorce Settlements

Estate Settlements

FASB 141/142

Financing (Lending, Leases, etc.)

GASB 34

Gift Planning
Insurance Planning

Insurable Value

Litigation Support

Mergers and Acquisitions

Partnerships

Property Taxes

Retirement Planning

Sarbanes-Oxley Compliance

SBA Loans

Tax Purposes

Drafting Trust Agreements
OUR AUCTIONS
Check here regularly for our live and online auctions for estate sales, bankruptcies, liquidations, and consignment auctions.
Click Here
We offer live and online auctions for estate sales, bankruptcies, liquidations, and consignment auctions. We have partnered with AuctionTime.com to help you sell your equipment for top dollar from the comfort of your home.
Real honest auctions of equipment and machinery for Chattanooga, Tennessee, and the Mid South. At Midsouth auctions and appraisals, we study the liquidation of areas like agricultural, construction, and transportation equipment. If you need to sell farm machinery, heavy equipment, or devices MidSouth is the most dependable equipment agent around.

MidSouth is your best choice in Chattanooga Tennessee for Used Equipment Merchants!
As Equipment Brokers we will help you…
Sell Your Farm Equipment

Sell Your Used Construction Equipment

Sell Your Used Machinery
MidSouth takes a very personal way to determine how to market your assets because no two pieces of used equipment are the exact same. In addition, every client has their individual requirements; asset type, logistics, and time of turnaround will vary based on your specific situation. Selling your things should be customized according to your needs and maximize your returns. At MidSouth we arrange each piece of equipment or machinery that we sell as if it were our very own, making sure you get the highest possible price of your asset!
Our pledge at MidSouth is to treat each item like it was part of our collection. This instills confidence in the seller that we will help them, and confidence in the buyer once they see how we care for each asset. 
There are many benefits from selling equipment at an onsite or online auction, but the first 5 reasons are…
Our auctions offer an immediate sell with minimal turnaround time

Sellers are empowered to set the time and place of their sale

Professional auctions provide nationwide marketing for machinery and equipment

There are no negotiations to worry about

Auctions offer competitive bidding from many prospective buyers
Choosing an Auction Company to sell your items should be a simple process if you follow these steps:
Get a written contract to review

Ask for details about what's involved and what responsibilities you might have

Inquire about the setting of the auction, including how it will be marketed and when/where it will take place. An auction is mainly influenced by the marketing behind it, so onsite auctions should prompt questions about setting up and cleaning up. Be sure to get all necessary references and follow up with all relevant personnel!
Check our website regularly for live and online auctions for estate sales, bankruptcies, liquidations, and consignment auctions. We also have auctions of farm equipment, construction equipment, heavy equipment, and machinery.
We have teamed up with AuctionTime.com to help you to sell your equipment for the largest dollar from the ease of your home while presenting you with a nationwide display.
About Chattanooga
Chattanooga, a city in the southeastern part of Tennessee, and sits along the Tennessee River in the valleys of the Appalachian Mountains. The city has experienced many people travel from far distances for the renaissance and attractive downtown to see the riverfront redevelopment. Chattanooga was one of the first US cities to finally use a resident's idea to set special long-range goals to improve the lives of its residents and visitors. Lookout Mountain is the perfect destination for one-time special experiences and amazing natural wonders, and it is convenient being just several minutes from downtown Chattanooga, Tennessee. Lookout Mountain is home to several highly rated, separately ticketed, world-famous displays. Each display and amusement area showcases the natural and important beauty of the area with breathtaking landscapes of the Tennessee Valley. Some of the best places in Chattanooga Tennessee will easily catch your eye. The world's liveliest aquatic life is right at the Tennessee Aquarium. The Experience you will have at ther state-of-the-art Imax 3D center will thrill all ages.
Another fun attraction, owning approximately 30,000 square feet of indoor and outdoor climbing spaces, Highpoint Climbing Gym is a very unique fitness activity for all ages near the downtown Chattanooga hotel.
You can let your children explore, discover, and learn at the Creative Discovery Museum in downtown Chattanooga. This common learning center highlights a section of interactive, hands-on exhibits that will allow your children to get out and enjoy activities while learning. This is mostly an attraction for ages 0 through 12 to play and hang out. You can take a ride into the past history on a vintage train with the Tennessee Valley Railroad Museum. This popular Chattanooga attraction will pull you in and is ideal for all ages and is commonly described as a "moving museum" since it takes guests all through Tennessee's beautiful scenery that varies from as short as an hour to all-day experiences.