Real and honest appraisals of equipment and machinery for Birmingham, Alabama and the Mid South.
At MidSouth auctions and appraisals, we offer all types of appraisals, such as agricultural, building, and moving equipment appraisals.MidSouth is the most reliable appraiser around if you need a certified appraiser for farm equipment, heavy equipment, or machinery. If you need a certified appraiser for farm machinery, heavy equipment, or appliances MidSouth is the most qualified in the area.
Contact Us
OUR APPRAISALS
MidSouth is your best option in the vicinity of Birmingham, Alabama for Equipment & Machinery Appraisals!

There are several reasons why a Certified Machinery and Equipment Appraisal are sought after by Banks, CPAs, Attorneys, Business Owners, and many others. At MidSouth Auctions and Appraisals, we use a procedure adapted to suit your situation when best choosing the value of your material or machinery. No two pieces of equipment are identical; each of your items is unique. Your machinery or equipment will always be rated by the individual conditions of the pieces. At MidSouth Auctions and Appraisals, it's not just another bit of equipment or machinery, it's your valuable item!
Be Warned! Guessing, using a wear and tear schedule, or fully relying on the word of a non-certified individual is dangerous, wrong, not legally supported, filled with possible responsibility, and will not hold up against any review when you go to sell!
Finding the value of your equipment and machinery needs the special skills of a certified professional who has the expertise to know its exact value. Whether you want to know the average market value or other values like liquidation state, salvage value, or replacement cost, it makes for smart financial insight to obtain a true Certified Equipment Appraisal Report that holds credibility with financial organizations, government agencies, buyers, sellers, and stockholders or partners.
As your Certified Asset Appraisers, we can help you with any of the following items:
Here are some common reasons you will need to get a certified machinery and equipment appraisal.
Tractor Appraisals

Farm Equipment Appraisals

Machinery Appraisals 

Equipment Appraisals

Construction Equipment Appraisals 

Heavy Equipment Appraisals
Compliance with 1031 Exchanges

Business Valuations

Buy/Sell Agreements

Cost Segregation

Divorce Settlements

Estate Settlements

FASB 141/142

Financing (Lending, Leases, etc.)

GASB 34

Gift Planning
Insurance Planning

Insurable Value

Litigation Support

Mergers and Acquisitions

Partnerships

Property Taxes

Retirement Planning

Sarbanes-Oxley Compliance

SBA Loans

Tax Purposes

Drafting Trust Agreements
OUR AUCTIONS
Check here regularly for our live and online auctions for estate sales, bankruptcies, liquidations, and consignment auctions.
Click Here
We offer live and online auctions for estate sales, bankruptcies, liquidations, and consignment auctions. We have partnered with AuctionTime.com to help you sell your equipment for top dollar from the comfort of your home to anyone in the nation.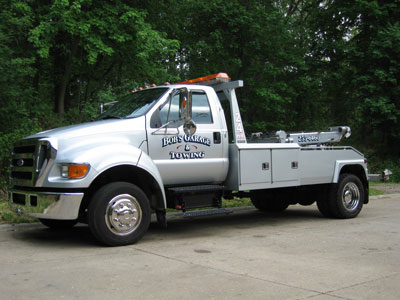 Real, honest auctions of equipment and machinery for Birmingham, Alabama, and the Mid South. At MidSouth auctions and appraisals, we keep track of the liquidation prices of areas like agricultural, construction, and transportation equipment. If you need to sell farm machinery, heavy equipment, or devices MidSouth is the most reliable equipment agent around.
MidSouth is your best choice in Birmingham, Alabama for Used Equipment Merchants!
As Equipment Brokers we will help you…
Sell Your Farm Equipment

Sell Your Used Construction Equipment

Sell Your Used Machinery
MidSouth uses methods specific to your situation and items to determine how you should market these assets, because no two pieces of used equipment are the same. In addition, every client has their individual requirements; asset type, logistics, and time of turnaround will vary based on your situation. Selling should always be personalized according to your needs and in order to maximize your returns. At MidSouth we look at each piece of equipment or machinery that we sell as if it were our very own, making sure you get the highest possible price for your asset!
There are many benefits to be gained from selling equipment at an onsite or online auction, but the first 5 reasons are…
Our auctions offer an immediate sale with minimal turnaround time

Sellers are empowered to set the time and place of their sale

Professional auctions provide nationwide marketing for machinery and equipment

There are no negotiations to worry about

Auctions offer competitive bidding from many prospective buyers
Choosing an Auction Company to sell your items should be a simple process if you follow these steps:
Get a written contract to review

Ask for details about what's involved and what responsibilities you might have

Inquire about the setting of the auction, including how it will be marketed and when/where it will take place. An auction is mainly influenced by the marketing behind it, so onsite auctions should prompt questions about setting up and cleaning up. Be sure to get all necessary references and follow up with all relevant personnel!
Check our website regularly for live and online auctions for estate sales, bankruptcies, liquidations, and consignment auctions. We also have auctions of farm equipment, construction equipment, heavy equipment, and machinery.
We have teamed up with AuctionTime.com to help you to sell your equipment for the best price you can get, all from the ease of your home while presenting you with a nationwide display.
About Birmingham, AL
Steeped in rich history and cultural heritage, Birmingham, Alabama, holds a special place in the heart of the Deep South. From its humble beginnings as an industrial powerhouse to its present-day revitalization, this article delves into the captivating history of Birmingham, showcasing the city's resilience, triumphs, and contributions to the American story.
Birmingham's Industrial Legacy
At the turn of the 20th century, Birmingham rose to prominence as an industrial hub, earning the nickname "The Magic City." The region's abundant natural resources, including iron ore and coal, fueled the growth of the steel industry. The city's iron and steel production played a pivotal role in America's industrial revolution, supporting the construction of iconic structures like the Empire State Building and the Golden Gate Bridge. Birmingham's steel mills and factories provided employment opportunities and attracted a diverse population, contributing to its vibrant cultural fabric.
The Civil Rights Movement
Birmingham became a significant battleground during the Civil Rights Movement of the 1960s. The city witnessed pivotal moments that shaped the struggle for racial equality in America. Reverend Dr. Martin Luther King Jr.'s "Letter from Birmingham Jail" remains an iconic document, reflecting the determination and courage of civil rights activists. The Birmingham Campaign and the historic marches and protests drew national attention, leading to the passage of the Civil Rights Act of 1964. Today, the Birmingham Civil Rights Institute stands as a testament to the city's role in the fight for justice and equality.
Revitalization and Cultural Renaissance
In recent years, Birmingham has experienced a remarkable revitalization and cultural renaissance. The city has transformed abandoned industrial sites into vibrant entertainment districts, such as the revitalized Railroad Park and the trendy Avondale neighborhood. The Birmingham Museum of Art showcases an impressive collection, while the Alabama Theatre and the Alys Stephens Center offer world-class performances. The city's culinary scene has garnered national acclaim, with diverse dining options reflecting Birmingham's cultural diversity.
Preserving Heritage and Looking to the Future
Birmingham embraces its past while embracing a bright future. The Historic Fourth Avenue District showcases the city's African American heritage, with numerous landmarks and businesses celebrating the contributions of Black entrepreneurs. The Sloss Furnaces National Historic Landmark offers a glimpse into Birmingham's industrial past. As the city continues to grow and evolve, it remains committed to preserving its heritage and fostering a welcoming environment for residents and visitors alike.
Birmingham, Alabama, weaves a fascinating tapestry of history, from its industrial boom to its pivotal role in the Civil Rights Movement. Today, the city's revitalization and cultural renaissance reflect its resilience and commitment to preserving its heritage. Birmingham stands as a testament to the power of embracing history while looking towards a bright future.
Need equipment appraisal in Birmingham, AL? Look to MidSouth Auctions and Appraisals. They are a dependable business providing real and honest appraisals of equipment and machinery. Give them a call today to get your certified appraisal!